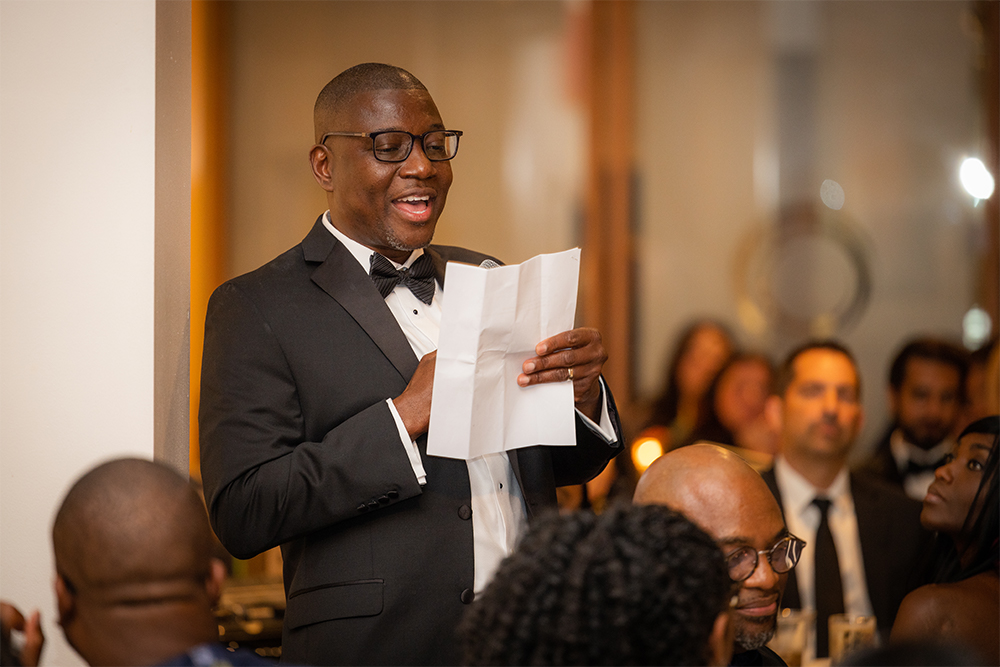 1st Annual Fundraiser Gala, 2022
The Inaugural Gala of Digestive Diseases Aid was a success! 
Thank you to all who attended, those who volunteered their time and efforts, and to the generosity of our donors. Your support is truly appreciated.
We were able to raise almost $45,000!      
In April 2023, a group of three surgeons, one anesthesiologist and two nurses will be traveling to Ashaiam, Ghana to provide free surgeries to patients at Pleasant Medical Centre. We will also be able to purchase a much-needed anesthesia machine. This would not have been possible without you.
125 people attended the gala and danced the night away at the City of Raleigh Museum. Guests came from all over including Ghana, Arizona, Connecticut, Michigan, North Dakota, Delaware, Florida, Maryland, Virginia, South Carolina and of course, North Carolina.
A total of twenty-one items were auctioned. Winners will be enjoying vacations at the beaches of North Carolina, Disneyworld in Orlando, beautiful art from Africa, sports games, golf and spa time.
We look forward to seeing you next year!