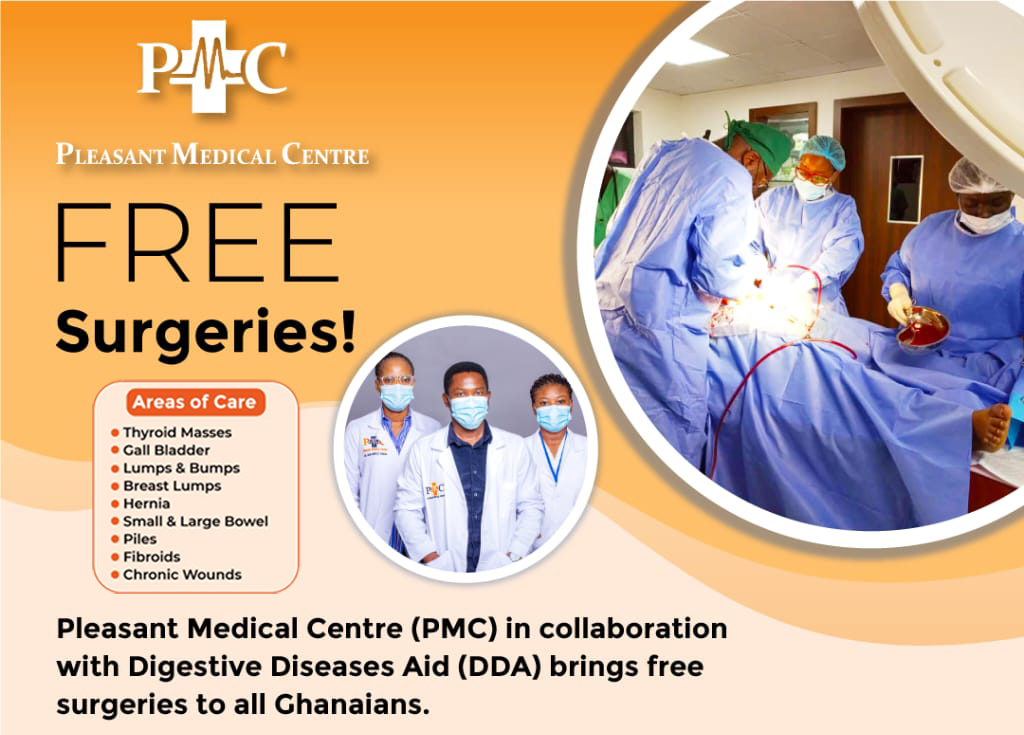 Medical Mission – Free Surgeries
As part of a DDA initiative, a team of physicians from the USA will provide free surgical services annually to the underserved in Ghana. These surgical interventions will primarily be aimed at treating digestive diseases such as diverticulitis, hemorrhoids, fissures, and several other digestive disorders which are commonly encountered, but severely undertreated in Ghana.
In addition to treating digestive disorders, other general surgical services will also be provided to those in need. While there are public and private healthcare facilities providing surgical services in Ghana, the costs involved are prohibitive for the overwhelming segment of the population. We recognize this significant healthcare gap in Ghana. Our goal is to provide these surgeries and recovery at no cost to qualifying participants.
Pre-Screening: February 1 – April 20, 2023
Final Screening/Scheduling: April 23, 2023
Location:Pleasant Medical Centre
Contact: enquiries@pleasantmed.com